Assistant Bar Counsel Vacancy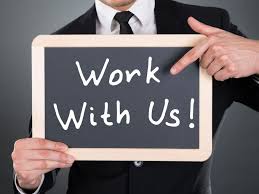 The Maine Board of Overseers of the Bar is hiring! We are seeking an experienced attorney with a minimum of five years of practice, particularly with a litigation background, to fill the position of Assistant Bar Counsel. Responsibilities include advising attorneys on the ethics helpline, investigating grievance complaints, performing legal research, drafting pleadings and briefs, conducting depositions, and prosecuting cases before the Grievance Commission and Single Justices of the Court. This position requires considerable in-state travel as the Assistant Bar Counsel also advises members of the bar through presentations of educational and training programs across the state. Within the performance of duties, the Assistant Bar Counsel must embrace and be comfortable utilizing technology.

Applicants must be currently licensed to practice law in Maine or able to be admitted. Please submit cover letter, resume, a writing sample, the names of three professional references, and salary requirements to Jacqueline M. Rogers, Board of Overseers of the Bar, P O Box 527, Augusta, ME, 04332, or by email to jrogers@mebaroverseers.org. Deadline for applications is Friday, April 5, 2019.

The Board, an equal opportunity employer, offers an excellent benefits package including health, life, and dental insurance. The Board is an independent entity of the Supreme Judicial Court. As such, it is not a state agency.

If you have questions or would like additional details, please call Jacqueline Rogers a call at 207-621-7955.